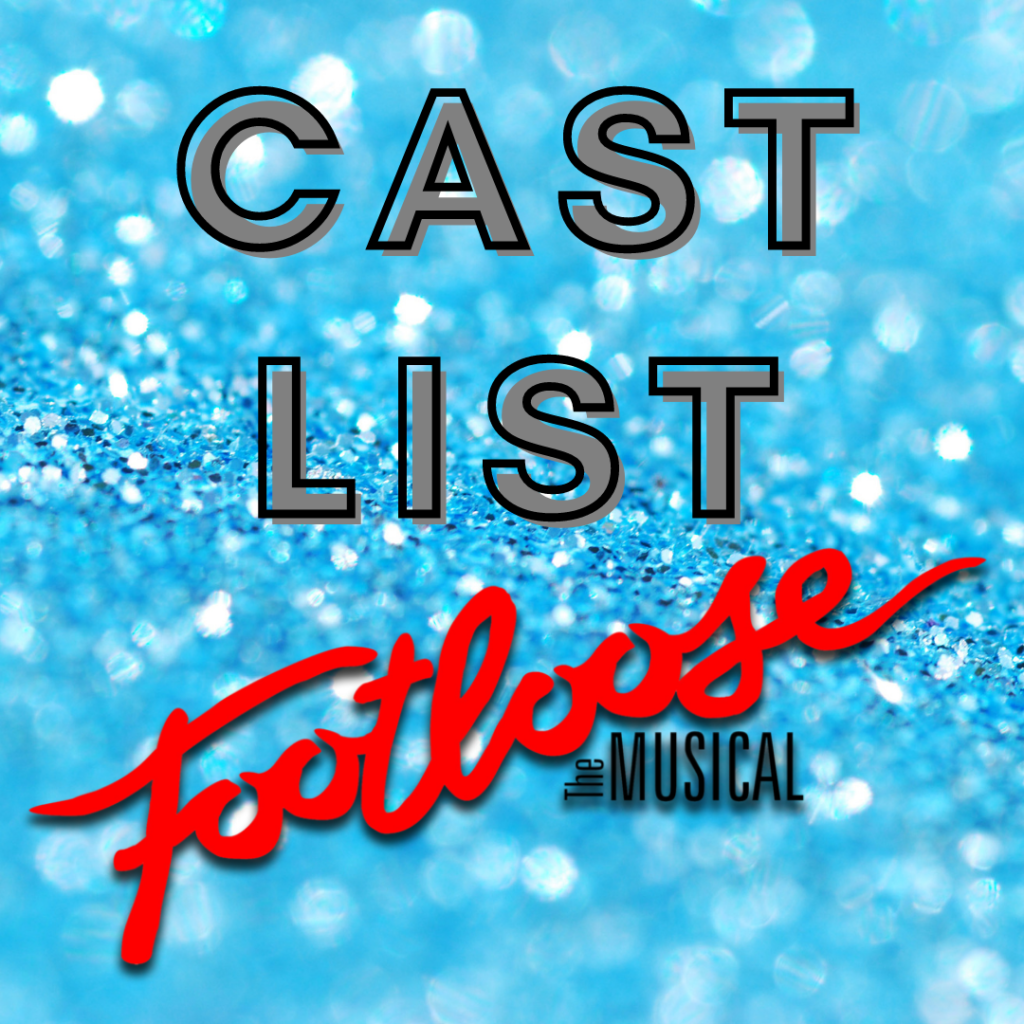 CALLBACK LIST
Congratulations! Thank you to everyone who auditioned. Everyone really brought their A-Game, and we had some tough decisions to make. If you were not cast in this one, please know that many factors go into casting a show, and we hope you'll audition in the future.
Please take note of the following:
Tuesday, September 7 from 2:45-5:00–First FULL CAST Rehearsal in the Choir Room.
Thursday, September 9 from 5:30-6:30–Parent/Cast Meeting. We'll do headshots (pictures) and take your measurements. Look NICE!
Join the Parkview Theatre Band App or the Viking Callboard on Facebook-we use these for quick communication.
Thank you again for auditioning, and we look forward to telling this story, and having a great time in the 1980s with you!
-Mr. Willadsen, Mr. Cook, & Ms. Spies
THE TEENS
REN MCCORMACK Thomas Ferguson
ARIEL MOORE Addie Meadows
RUSTY Riley Naegele
WENDY JO Winter Harris
URLEEN Izzy Wilkins
CHUCK CRANSTON Douglas Bergren
TRAVIS Austin Franks
LYLE Trevor Holt
WILLARD HEWITT Kyron Highley
JETER Niall Hartman
BICKLE Emery Stalzer
GARVIN Oliver Rock
TEEN ENSEMBLE
Alexa Durrwachter
Ariel George
Bethanie Koone
Corinne Woods
Gabby Salgado
Haley Tomlinson
Jasmine Thach*
Kassy Arce
KayAnnah Ray
Kaylee George
Kelby Carlson
Nicole Horrell
THE ADULTS
ETHEL MCCORMACK Hannah Carroll
REV. SHAW MOORE Eithan Heavin
VI MOORE Abigail Stefka
LULU WARNICKER Camilla Gipson
WES WARNICKER Daniel Hayes

COWBOY BOBBIE Leah Gallop
ELEANOR DUNBAR Ulali Bentley
COACH DUNBAR TBA
BETTY BLAST TBA
PRINCIPAL CLARK TBA
COP TBA
ADULT ENSEMBLE
Ashleigh (AJ) McMillian
Brendan Ryan Vandenberg
Drake Wright
Eve Manary
Halie Dickerson
Inara Briggs
Jackson Foster
Jayden Christian
Kylyn Williams
Leeah Gallup
Nathaniel Stephenson
Rayanna Fabiani
CHURCH CHOIR
Alexa Durrwachter
Camilla Gipson
Eve Manary
Gabby Salgado
Jayden Christian
Leeah Gallop
Ulali Bentley
*Denotes Dance Captain